RACING ESTA SEMANA
CARACTERISTICAS
SERVICIOS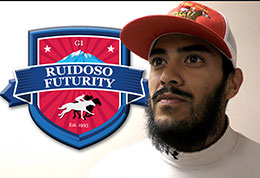 © StalioneSearch / Greg Thompson

Avance de Ruidoso Futurity (G1) - Episodio 1 (VIDEO)
RUIDOSO, NM — 5 de Junio de 2020
— -StallioneSearch.com comienza su cobertura de transmisión por Internet del fin de semana del Ruidoso Futurity (G1) de $1,000,000 y Ruidoso Derby (G1) de $900,000 con el lanzamiento del Episodio 1.
En este episodio, Greg Thompson de StallioneSearch.com habla con el jockey Francisco Calderón que estaba a bordo de Jettz, el segundo calificador más rápido en general, y el mejor calificador desde el segundo día de pruebas.
Jettz, un hijo criado en Oklahoma del padre líder de primera camada One Fabulous Eagle , propiedad de Bobby Cox y es entrenado por John Buchanan en este evento de $1 millón.
Cox buscará su segunda victoria clasificada Grado 1 este año después de que su criado en casa, .. Mas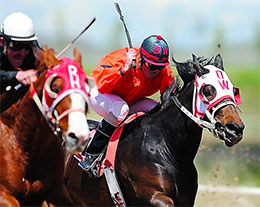 © Pocatello Downs / Facebook

The Prize Ferrarri Impresiona En Su Debut , Superior En Eliminatorias Hacia Crush The Curve Futurity
POCATELLO, ID —3 DE JUNIO DE 2020
— The Prize Ferrarri, una compra de la Subasta de Añales Heritage Place en $52,000 voló de la clase el Miércoles por la noche en su debut profesional para establecer el mejor tiempo de calificación para el Crush The Curve Futurity de $25,000-est. en Pocatello Downs.
Bajo el mando de Jesús Canales, The Prize Cartel Ferrarri logró una victoria por 1 cuerpo y ¼ mientras paraba el reloj en: 15.542 segundos, obteniendo un índice de velocidad de 98 sobre la distancia de 300 yardas para establecer la marca superior.
El entrenador Mark Hanson ensilló al hijo criado en Oklahoma del campeón Mas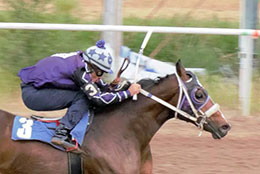 © Kira Crook

Final De Eye On Corona Virus Futurity, Headhive Futurity Trials Encabezan Programa De Laurel Brown
POR MICHAEL CUSORTELLI
SOUTH JORDAN, UT — 4 de Junio de 2020— El calificador más rápido Corona Wildfire encabeza un campo de 10 dos añeros que ingresaron en el Eye on Corona Virus Futurity en 330 yardas de $32,400 en el hipódromo Laurel Brown Racetrack cerca de Salt Lake City.
Hija de Corona Cartel propiedad de Jerry D. Chapman, y una compra en $40,000 en la Venta Mixta de Invierno Heritage Place de 2018 en Oklahoma City, Corona Wildfire hizo su debut oficial con una victoria .. Mas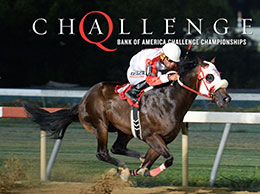 © Coady Photography

Las Carreras De Sam Houston Challenge Se Trasladaron A Retama Park
Q RACING — 2 de Junio de 2020—
Dos carreras del Bank of America Racing Challenge originalmente programadas para correr en Sam Houston Race Park se han trasladado a Retama Park.
Las carreras regionales John Deere Juvenile Challenge y Adequan® Derby Challenge originalmente programadas para Sam Houston se moverán, y el dinero adicional .. Mas
---