RACING ESTA SEMANA
CARACTERISTICAS
SERVICIOS
Ya está disponible el último 'QH Racing Talk With Greg and Freddy', con el entrenador ganador del All American Futurity (G1), Heath Taylor.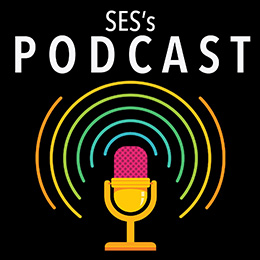 QH Racing Talk Podcast: Episodio 5 (AUDIO)
DALLAS, TX — 23 DE JULIO DE 2020—
StallioneSearch.com continúa con su nuevo formato de noticias de carreras de Caballos Cuarto de Milla con el lanzamiento del episodio 5 del nuevo programa de entrevistas de podcast en StallioneSearch titulado 'QH Racing Talk With Greg and Freddy'.
El episodio 5 de StallioneSearch presenta una discusión con el entrenador del Salón de la Fama de Carreras de Caballos de Ruidoso, Heath Taylor, quien obtuvo un segundo lugar el fin de semana pasado con el talentoso potro entero hijo de Tempting Dash, Mister Illusion en el Rainbow Futurity (G1) de $1 millón detrás del ganador Whistle Stop Cafe.
Taylor también tiene al talentoso corredor de Bobby D. Cox, Shott Gun, que ganó el Grado 1, Heritage Place Futurity de $1 millón a principios de este año y está siendo señalado a las pruebas del All American Futurity (G1) del 21 al 22 de Agosto en Ruidoso Downs.
HAGA CLIC AQUÍ y luego haga clic en el 'botón de flecha verde' en la mitad de la página para escuchar el último episodio (Número 5) de QH RACING TALK WITH GREG AND FREDDY.
También están disponibles en la red de podcasts de StallioneSearch.com cualquier programa anterior que se haya perdido.
* * * * * * * *
'QH Racing Talk with Greg and Freddy' es co-presentado por Greg Thompson de StallioneSearch.com y Freddy Carmona de StallioneSearchesp.com. El formato del programa está diseñado para incluir invitados especiales de importancia para la industria de Caballos Cuarto de Milla para participar en la discusión de varios temas relacionados con Caballos Cuarto de Milla.