RACING ESTA SEMANA
CARACTERISTICAS
SERVICIOS
El último ''QH Racing Talk With Greg and Freddy,'' con el presidente de AQHA y co-manager de Lazy E Ranch, Butch Wise y R.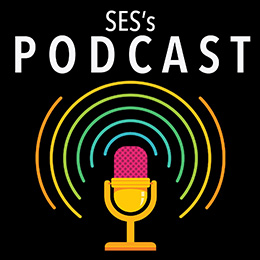 QH Racing Talk Podcast: Episodio 6 - Mercado de Añales (AUDIO)
DALLAS, TX — 28 DE JULIO DE 2020—
StallioneSearch.com continúa con su nuevo formato de noticias de carreras Cuarto de Milla con el lanzamiento del episodio 6 del nuevo programa de entrevistas podcast en StallioneSearch titulado ''QH Racing Talk With Greg and Freddy.''
El episodio 6 en StallioneSearch presenta una discusión con el actual presidente de AQHA, Butch Wise, de Lazy E Ranch, y con Ryan Robicheaux, de Robicheaux Ranch, sobre el impacto que los resultados positivos de la venta TQHA de 2020 cuales probablemente tendrán resultados positivos para el mercado de un añales en las ventas restantes de 2020.
La venta concluida de Añales TQHA rugió a una sesión de apertura muy fuerte, que vio un aumento del 34% en la sesión de apertura de la venta TQHA de 2019. Al final de la venta el Sábado (25 de Julio), el promedio terminó con un aumento general del 9% desde 2019, con un salto del 17% en el precio medio de la venta anterior de 2019.
HAGA CLIC AQUÍ y luego haga clic en el ''botón de flecha verde'' en la mitad de la página para escuchar el último episodio (# 5) de QH RACING TALK WITH GREG AND FREDDY .
También están disponibles en la red de podcasts de StallioneSearch.com cualquier programa anterior que te hayas perdido.
* * * * * * * *
''QH Racing Talk with Greg and Freddy'' es co-presentado por Greg Thompson de StallioneSearch.com y Freddy Carmona de StallioneSearchesp.com. El formato del espectáculo está diseñado para incluir invitados especiales de importancia para la industria Cuarto de Milla para participar en la discusión de varios temas relacionados con el Cuarto de Milla.