RACING ESTA SEMANA
CARACTERISTICAS
SERVICIOS
El padre de grado 1 Jess Jones estará la temporada 2021 en Collett Equine en Henryetta, Oklahoma.

© Jon Mixer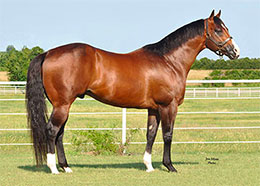 Padre de Grado 1, Jess Jones a Collett Equine
HENRYETTA, OK — 21 DE DICIEMBRE DE 2020—
Collett Equine
anunció hoy que el padre de Grado 1
Jess Jones
SI 114 estará de pie durante la temporada 2021 en sus instalaciones en Henryetta, Oklahoma. Su tarifa se ha fijado en $1,000.
De un numero limitado de arrancadores en siete camadas a correr, Jess Jones ha engendrado 25 ganadores, 4 tipo negro, ganadores de más de $762,000 y ganancias promedio por arrancador de más de $11,700.
Madewell estableciendo un nuevo récord de pista a 870 yardas en The Downs en Albuquerque al ganar el Grado 1 Cox Ranch Distance Challenge Championship de $93,605 el 24 de Octubre de 2020.
© Coady Photography
Los mejores artistas de
Jess Jones
incluyen al ganador de Grado 1, Madewell SI 119 (8 victorias a 6, 2020 $238,115 AQHA Distance Challenge Championship S.-G1, Downs at Albuquerque Distance Challenge S.-G2, etc.), Jess A Chance SI 92 (2 victorias a 4, $47,335 3o Minnesota Futurity, etc.), Docs River Spirit SI 98 (3 victorias a 3, $46,483 2o Will Rogers Downs Distaff Challenge S., etc.), Jess A Rumor SI 95 (2 victorias a 5, $37,427 2o North Star State S.), Jesssweetlikethat SI 96 (5 victorias, $53,957), Mr Jones On The Dash SI 92 (ganador, $29,168), etc.
Propiedad de JD Anderson, Jess Jones establecedor de récord hijo del padre líder Mr Jess Perry. Ganó o colocó en 15 carreras y ganó $164,159. Fue nombrado semental mayor de Oklahoma Hi-Point-dos veces.
Jess Jones ganó el SLM Big Daddy Stakes (G3), Pauls Valley Handicap (G3), Oklahoma Centennial Stakes y Expo Square Stakes. También fue finalista en el G1 Remington Park Invitational, G3 Remington Park Distance Handicap, etc.
Es hijo de la yegua finalista en el G1 All American Futurity, Disco Del Rey SI 112 ($110,626), madre de 21 ROM, 5 tipo negro, incluyendo el ganador de clásicos Dash Del Rey SI 103 ($92,170), ganador del Oklahoma Futurity (G2) Fast Del Rey SI 93 ($58,608), Folly Del Rey SI 97 ($160,319), Runaway Del Rey SI 101 ($26,672), etc.
La abuela es la yegua productora de múltiples ganadores de clásicos hija de Heza Charger, Oaks Foxy Lady, hermana del ganador de clásicos My New Car SI 101 ($74,326), Heza Kojak SI 99 ($39,923) y G1 Rent A Wreck SI 104 ($24,147). ), etc. Ella es madre de 5 ganadores de ROM, 2 de tipo negro, incluido Disco Del Rey SI 112 (ver arriba) y colocado en clásicos Easy Comes Easy Goes, etc.
Para obtener información adicional o contratos de cría, llame a Shan Collett al (559) 313-2832.